Strategically Grow your Business
We Generate More Leads For Your Business
Highly Effective Lead Generation for Local Service Companies, Supported by Data-driven Results
We help small to medium service companies maximize their revenue potential with effective marketing strategies. QuiGrow's proprietary ads management technology can help you quickly grow your client base locally or in multiple regions. Ad set up and management is a large endeavor for a small to medium service company. In the digital age, it is important for all businesses to have an online presence that stands out with even the biggest of their competitors. With QuiGrow, we help you maximize your visibility online with our groundbreaking lead generation technology and expert ad optimization strategies. Watch your local client base grow exponentially!
Proprietary Marketing Techniques
QuiGrow's unique technology and expert support has scalable growth strategies for your business to be successful online. Imagine having a versatile process that is extremely effective, with proprietary technology that significantly improves online performance. This means more leads that convert into PROFIT!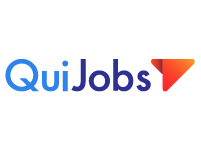 Supported by Data-driven Results
Google Ad Optimization
Google Campaign Management
Proprietary Technology
Marketing Blueprints
Advertising Forecast Reports
Advanced CRM Monitoring
Marketing Strategy Calls
QuiGrow, Inc.
Texas (Headquarters): 7505 Fannin St., Suite 440, Houston, TX 77054
California: 1311 Park St #1184, Alameda, CA 94501
Contact: (833) 357-1469